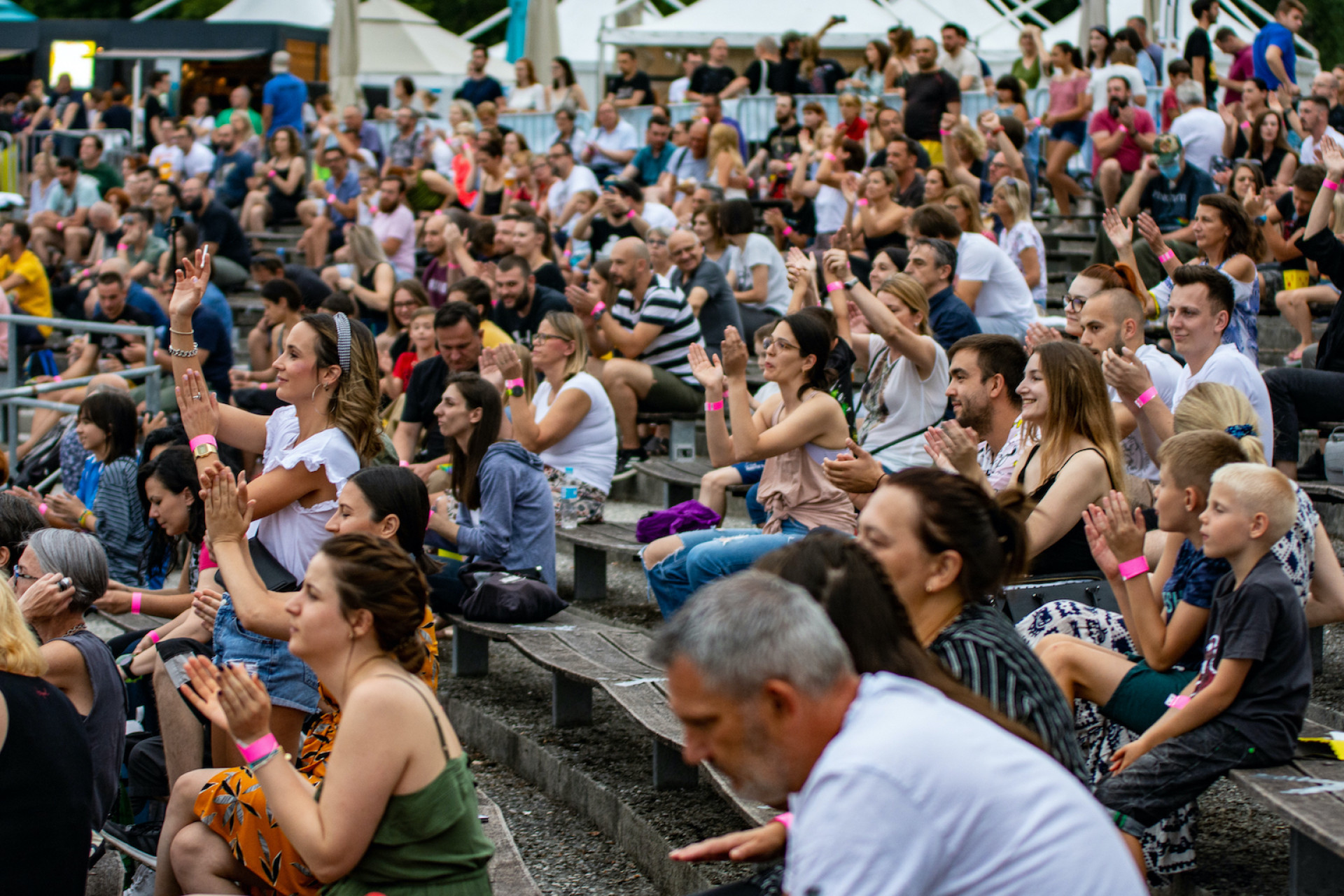 Edo Maajka and Quo vadis, Aida? delighted the audience for the end
This weekend, this year's edition of the Festival of Tolerance, a festival that has been promoting tolerance in our society for 15 years, was concluded. This year, visitors had the opportunity to watch 51 films, which is almost 3000 film minutes, listen to 12 concerts, see 3 exhibitions, attend 3 Tolerance Talk discussions and 1 book presentation. For this year's edition, a collaboration was established with the artist Silvio Vujičić, who created an exclusive fashion line for the festival. This year's rich program, through ten days of the festival, was visited by more than 10,000 visitors.
"I am extremely glad that in the pandemic era, for the second year in a row we managed to organize a festival that is more and more visited every year. Despite the change of location, visitors are with us, because we attract audiences of all ages. We look forward to next year for which we have already started preparations. A big "Thank you" to everyone who was with us this year as well," said Nataša Popović, director of the Festival of Tolerance.
On the last day of the program, visitors were able to watch the film The Saint of the Impossible. The film follows teenage twins Paul and Tito, virgins and illegal immigrants in New York. They pray to the patron saint of lost cases to lose their virginity. Adulthood, they believe, will cure all their worries. When they meet Kristin, a lively Croatian woman embodied by Tara Thaller, they fall in love, convinced that they have found 'the right one'. But Kristin fights her own demons and sacrifices everything for her notion of love.
After him, the film SpaceBoy was on the program. Arriving in the new city with dad, Jim, the gifted eleven-year-old participates in a science competition with new classmate Emma. Jim persuades her to secretly build a real air balloon. Wanting to make her father's dream come true and travel into space, Jim drags her into an adventure that brings them closer.
After Spaceboy, visitors were able to listen to a concert by Edo Maajka. Edo Maajka does not need to be presented in particular: he is a regionally famous rapper whose songs speak of social injustice, love, hate, war, nationalism and people in general. Edo performed with his band composed of top instrumentalists (Yogi Lonich, Mario Rašić, Toni Starešinić and Mirsad Dalipi) in front of crowded Bundek amphitheater.
The black comedy El Planeta was also on the program. The film explores contemporary poverty, women's cravings and the always complex mother-daughter relationships. The daughter is forced to return home after her father's death, where she reconnects with her eccentric mother, trying to maintain the semblance of middle-class life while they are threatened with eviction.
The honor to close the festival in musical terms went to the internationally known DJ Ludwig, who is globally noted as a composer, producer and songwriter of the Ludvig & Stelar project, with releases on the prestigious music label Cafe del Mar and solo releases for elite publishers such as PlattenBank, Baroque, Bonzai, Clinique and Toolroom.
The 15th edition of the festival closed with the film Quo vadis, Aida?, directed by Jasmila Žbanić. The film is accompanied by a translator for the UN in the town of Srebrenica. When the Serbian army takes over the city, her family finds itself among thousands of citizens seeking refuge in a UN camp. Familiar with the negotiations, Aida has an insider approach to the key information she needs to translate. What awaits her family and people - salvation or death? Which move to pull? It was also the first screening of the film on the big screen in Croatia.
Objavljeno: July 12th, 2021